Alien Arrival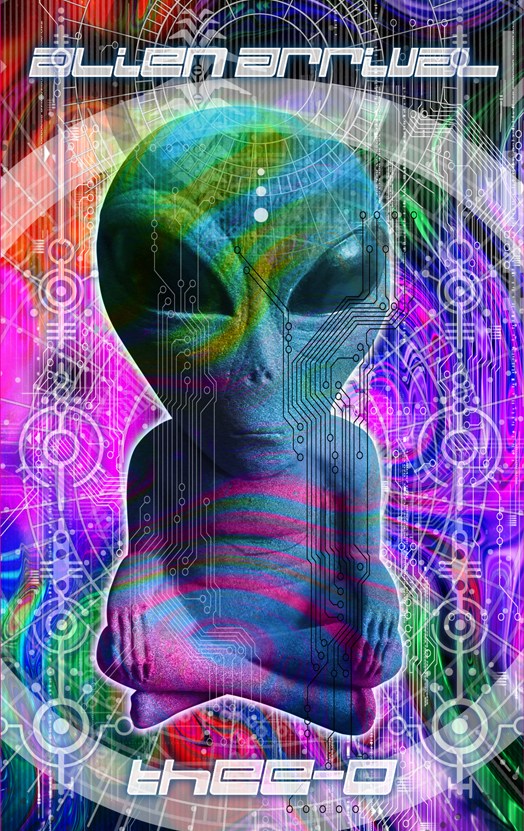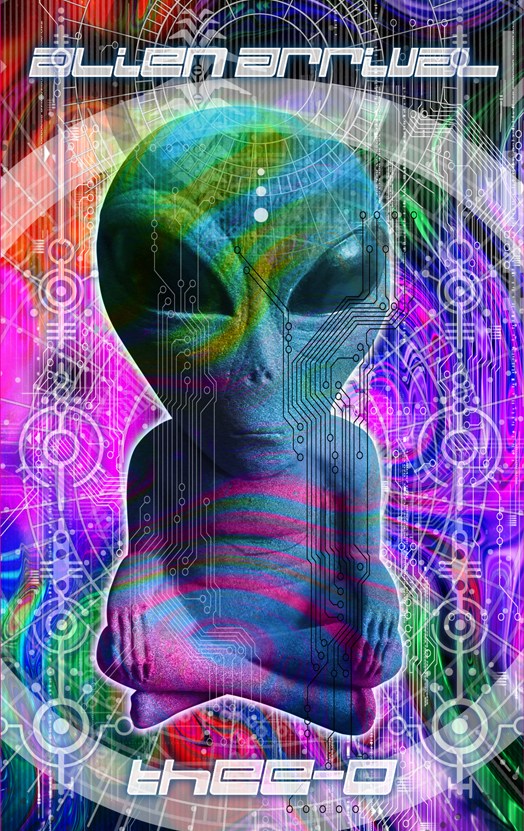 Alien Arrival
FIRST NEW THEE-O CASSETTE MIXTAPE IN 17 YEARS! FIRST NEW PURE ACID MIXTAPES OFFICIAL RELEASE IN 127 YEARS! Yes, we are well aware that that makes little sense but when you are dealing with psytrance such as this, normal laws of physics tend to break down. Driving to this mixtape is either the best idea or the worst idea, because you are at risk for having a point added to your driving record.
Side 1. This is what you want in those late nights when you need some 135bpm pulsating trance beats. This is the kind of stuff that sets the tone for the night. Everything is right, you're hearing music come out of the sky, it's telling you something strange you need to know. You're getting snippits of psychedelic messages from the aliens. Just let it happen, everything will be OK.
Side 2. My God, it's really happening. You're not just getting the alien messages, you're becoming the message. The tempo is amped up and you're effortlessly surfing on waves of acid, dancing on cumulous clouds. Your mind rushes quickly, your brain begins to edit this alien message to make sense, and you begin to suspect that they have added a euphoric psychic stimulant to these sonic waves, and your mind says I GET IT!
This transmission has been 20 years in the making – a final transmission to the Alien Voyage / Alien Abduction trilogy series. Extremely limited because this knowledge could be dangerous in the wrong hands.
DELUXE EDITION (Limited to 30 copies) includes:
90 Minute Cassette
Alien USB Stick with 320KBPS MP3 Files including secret bonus 45 Minute Side C
11"x17" Poster
Thee-O & PureAcid Stickers
SINGLE EDITION (Limited to 70 copies) includes:
90 Minute Cassette
Download Link including secret bonus 45 minute Side C